Home
About Us
Apparatus
CPR/First Aid Class
CPR/First Aid Sign-up
CPSC Recalls
Calendar
Chiefs Message
Commissioner Minutes
Contact Us
Employment Application
Employment/GRIT Program
Files
Fire News
Fire Prevention Resources
Free Bike Helmets
Free Smoke Alarms
Links
Live Dispatch
Member Email Access
Outdoor Burn Regulations
Pictures
Press Releases
Reflective Address Signs
State Mob/Wildland
The Fallen
WA Surveying & Rating
CPR/First Aid Class
The Fire District offers a free CPR and First Aid class held at Station 68 the second Saturday of each month.
Click HERE for more info.
Fire Prevention
Facts About Cooking Fires
Cooking is the leading cause of residential building fires and residential building fire injuries.

Between 2008-2010, cooking accounted for 45 percent of residential building fires responded to by fire departments.

Ninety-four percent of residential cooking fires are confined fires that result in little or no loss.

Males face a disproportionate risk of cooking fire injury relative to the amount of cooking they do.

Young children and older adults face a higher risk of death from cooking fires than do other age groups.

Young children are at high risk from non-fire cooking-related burns.

Unattended cooking is the leading factor contributing to cooking fires.

Many other cooking fires begin because combustibles are too close to cooking heat sources.

Frying is the cooking method posing the highest risk.

More than half of the home cooking injuries occur when people try to fight the fire themselves.

Educational effectiveness may be enhanced by linking burn prevention and fire prevention.

Technology may be the best long-term solution to dealing with the cooking fire problem.
For more information on the mitigation of cooking fires, go HERE.
Smoke Alarms
Picture Gallery
Contact Information

Snohomish County Fire District 22
8424 99th Ave NE
Arlington, Wa 98223



Non-Emergency:
360-659-6400

Emergency:
911

Fax:
360-659-1129

Contact Us
Driving Directions
Map


Welcome to Snohomish County Fire District #22
Home of the Getchell Bulldogs

Proudly Serving the Communities of:
Getchell, Sisco Heights and Lake Cassidy Areas
Fire District #22 Map
Burn Ban Notice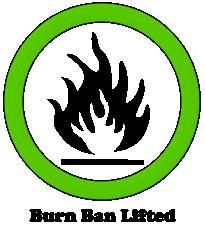 No Burning Restrictions
Carbon Monoxide *New*
What is carbon monoxide?
CO, often called "the silent killer," is a gas you cannot see, taste, or smell. It can be created when fossil fuels, such as kerosene, gasoline, coal, natural gas, propane, methane or wood do not burn properly.
Where does carbon monoxide come from?
CO poisoning can result from faulty furnaces or other heating appliances, portable generators, water heaters, clothes dryers or cars left running in garages.
What are the symptoms of carbon monoxide poisoning?
Symptoms of CO poisoning include headache, nausea and drowsiness. Exposure to undetected high levels of carbon monoxide can be fatal.
For more information on the dangers of CO poisoning, visit the FEMA website HERE.
Understand the new Washington State laws regarding carbon monoxide alarms. Requires Adobe Reader available as a free download HERE.
Free Smoke Alarms
We are pleased to offer free smoke detectors to the residents we serve. If you are in need of a smoke detector, please do not hesitate to contact us.
Visitor Poll
Why are you visiting our webpage?